Academic Programs
---
The department offers an undergraduate major, two minors, a Masters of Science and PhD.
RESEARCH AREAS
---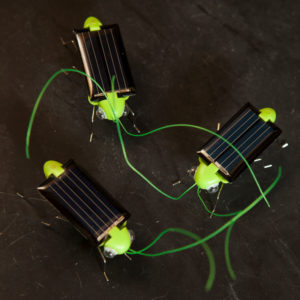 Electronic Materials
Inorganic-Organic Hybrid Materials
Self-Assembly of Materials
Thin Film Materials
Materials Characterization
Polymers and Composites
Biological and Biomedical Materials
Photovoltaics
Photonic Materials
Nanomaterials
Faculty Spotlight: Sheldon Hewlett
Sheldon Hewlett is a new assistant professor in the Department of Material Science and Engineering. His primary focus is teaching, recruiting, and developing curricula for UD's new undergraduate materials science and engineering major beginning in 2019. Hewlett has a bachelor's degree in Material Science and Engineering from MIT, a master's in Material Science and Engineering from Northwestern University and a doctoral degree in the Science of Advanced Materials from Central Michigan University, where he investigated solution-processed gold disordered metamaterials with high broadband optical absorption.
New MSE Major
With a materials science and engineering degree from the University of Delaware, you will be poised for success in industries that impact societal needs in energy, the environment, and biomedicine as well as other consumer needs such as semiconductor and electronics manufacturing.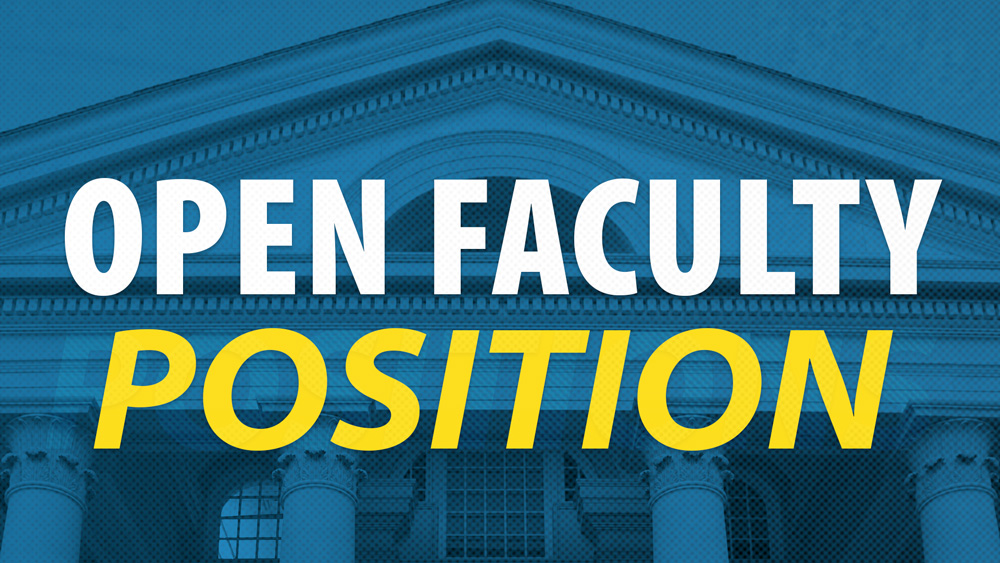 Faculty Position in Polymer and Soft Matter Chemistry
We invite applications for a tenure-track, Assistant Professor position in the area of polymer and soft matter chemistry. Areas of research interest include, but are not limited to, controlled synthetic strategies, supramolecular systems, stimuli-responsive polymers, templating synthesis, bio-inspired pathways, and hybrid materials
The University of Delaware's newest high performance computing (HPC) community cluster, named Caviness, puts vast computational power at researchers' disposal.
read more
Quantum Momentum
As part of a National Science Foundation initiative to advance the quantum technology revolution, University of Delaware researchers will explore a new approach to making quantum devices, 10,000 times smaller than the width of a human hair, in UD's Nanofabrication Facility, shown behind them. Project leader Matthew Doty (center) is flanked by team members Stephanie Law and Joshua Zide.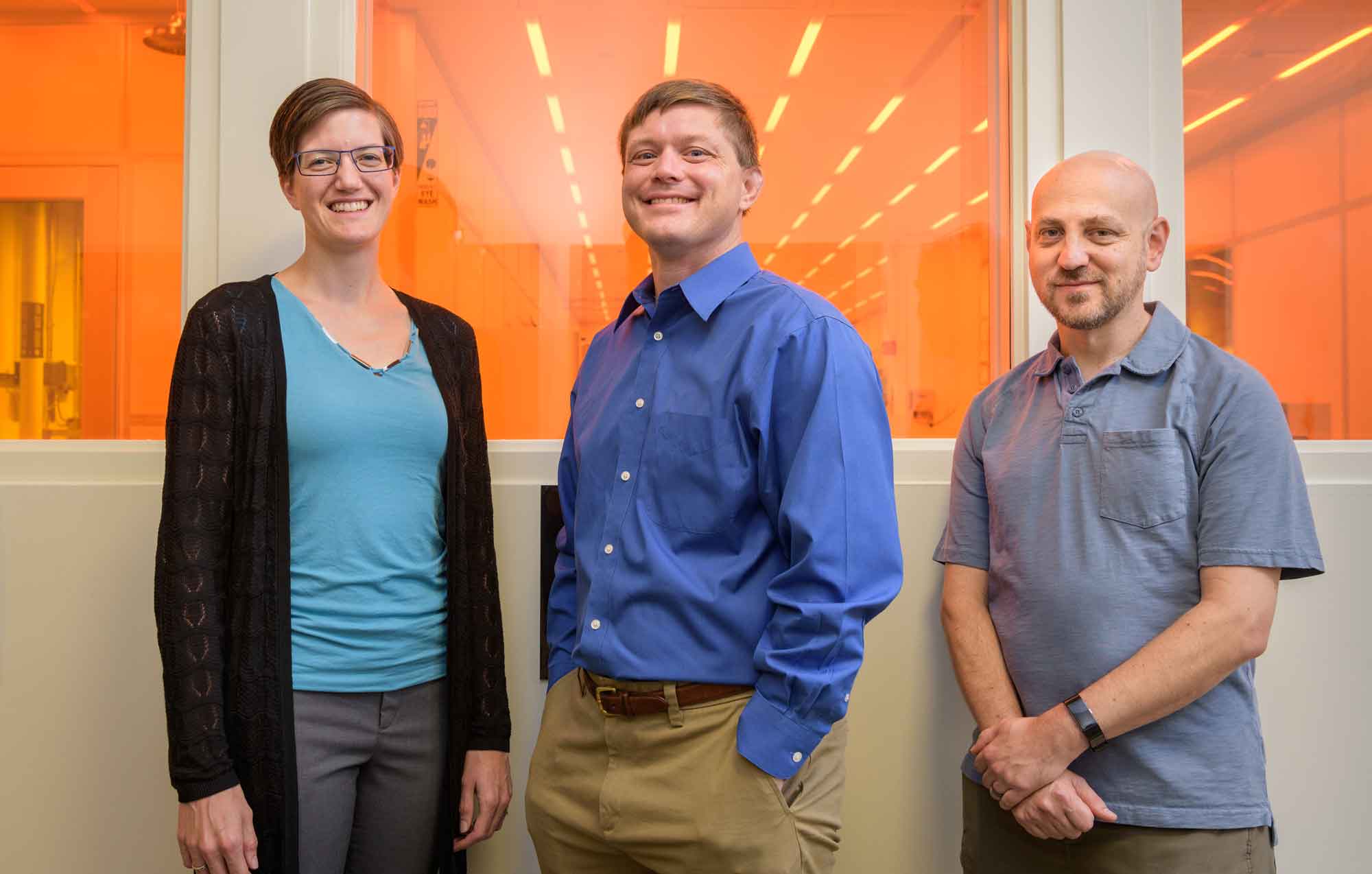 Materials Breakthrough
A research team led by University of Delaware's David Martin has reported the development of an electrografting approach to significantly enhance PEDOT adhesion on solid substrates. The breakthrough is documented in a paper published in Science Advances.
Featured Gallery – Art in Materials
Each year, the department hosts an Art in Materials contest for students. These are some of the most recent submissions. Click to enlarge the images and learn more about the science behind each submission.
A Big Moment For Tiny Tech
Nanofabrication Lab is the future of science